Your First Year
---

Your Jayhawk Journey is Just Beginning 
This program offers semester-long programming for first year Jayhawks through academic connections, social events, workshops, and guest speakers. Your First Year connects first year students with opportunities to deepen their KU connections established from Orientation and Hawk Week.
Continue to build community and connections with other Jayhawks, including staff and faculty. 
Learn about resources and skills that support their holistic wellness and transition to KU. 
Begin to master navigating KU's spaces, both geographically and digitally. 
Understand how Academic Success units support students' retention and persistence.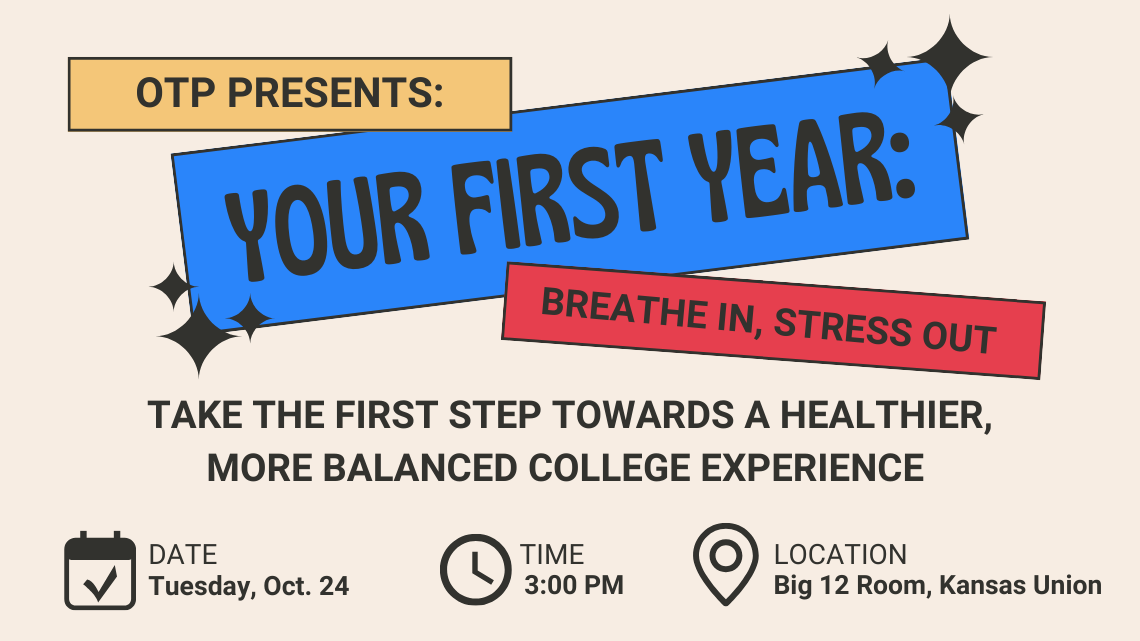 Your First Year: Breathe In, Stress Out
Are you a first-year student feeling the weight of academic demands, social pressures, and the challenges of newfound independence? You're not alone! Join us on October 24th from 3:00pm-3:45pm to take the first step towards a healthier, more balanced college experience.

Cheleia Marshall, a health educator with HERO, will be speaking on the ins and outs of stress and anxiety in the college environment. Our goal is to equip you with the knowledge and tools to recognize these challenges in yourself, learn effective strategies for managing them, and understand how they might manifest uniquely during your college journey.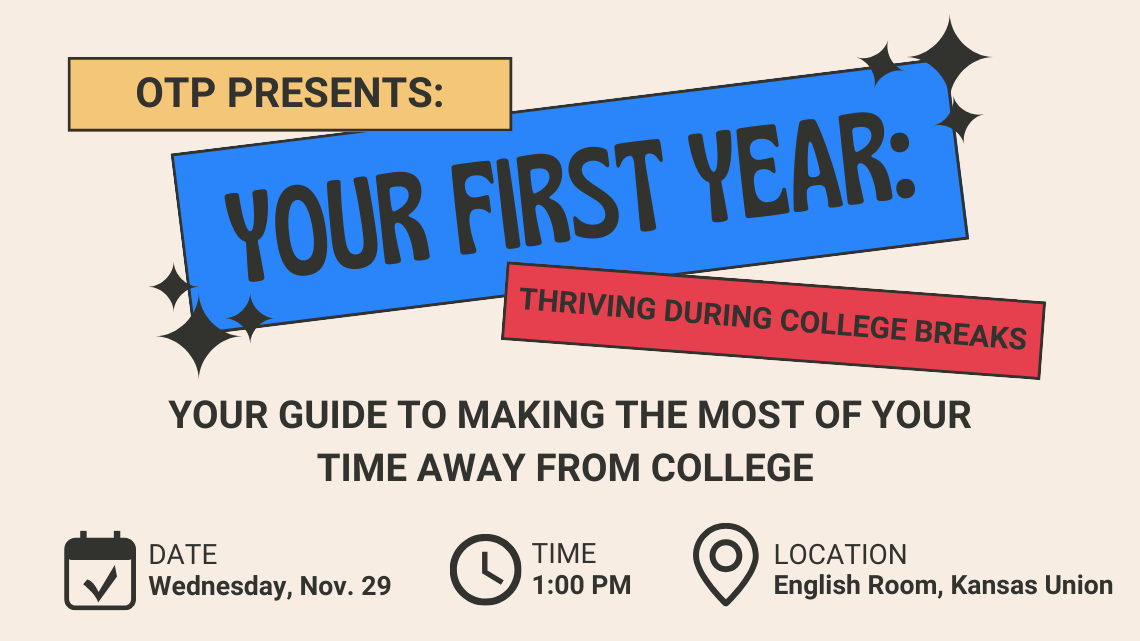 Your First Year: Thriving During College Breaks
Transitioning from the academic hustle to the comforts of home can be both exciting and challenging. "Thriving During College Breaks" is your guide to making the most of your time away from college while setting the stage for a successful return.

Join us on November 29th from 1:00-1:45pm for a unique workshop designed to help you make the most of your break, academically and mentally. Cheleia Marshall, a health educator with HERO, will be there to equip you with strategies to stay academically engaged while also prioritizing your self-care and well-being.