Winter Welcome
Whether newly admitted or returning to KU, every Jayhawk deserves a warm reception. We beat the cold and ring in the spring semester with a campuswide week of programs and events.
Community Gatherings
Student life at KU is defined by community. Winter Welcome is the prime time to resume old bonds and forge new ones. Together, you'll explore, discover, and celebrate what it means to be a Jayhawk.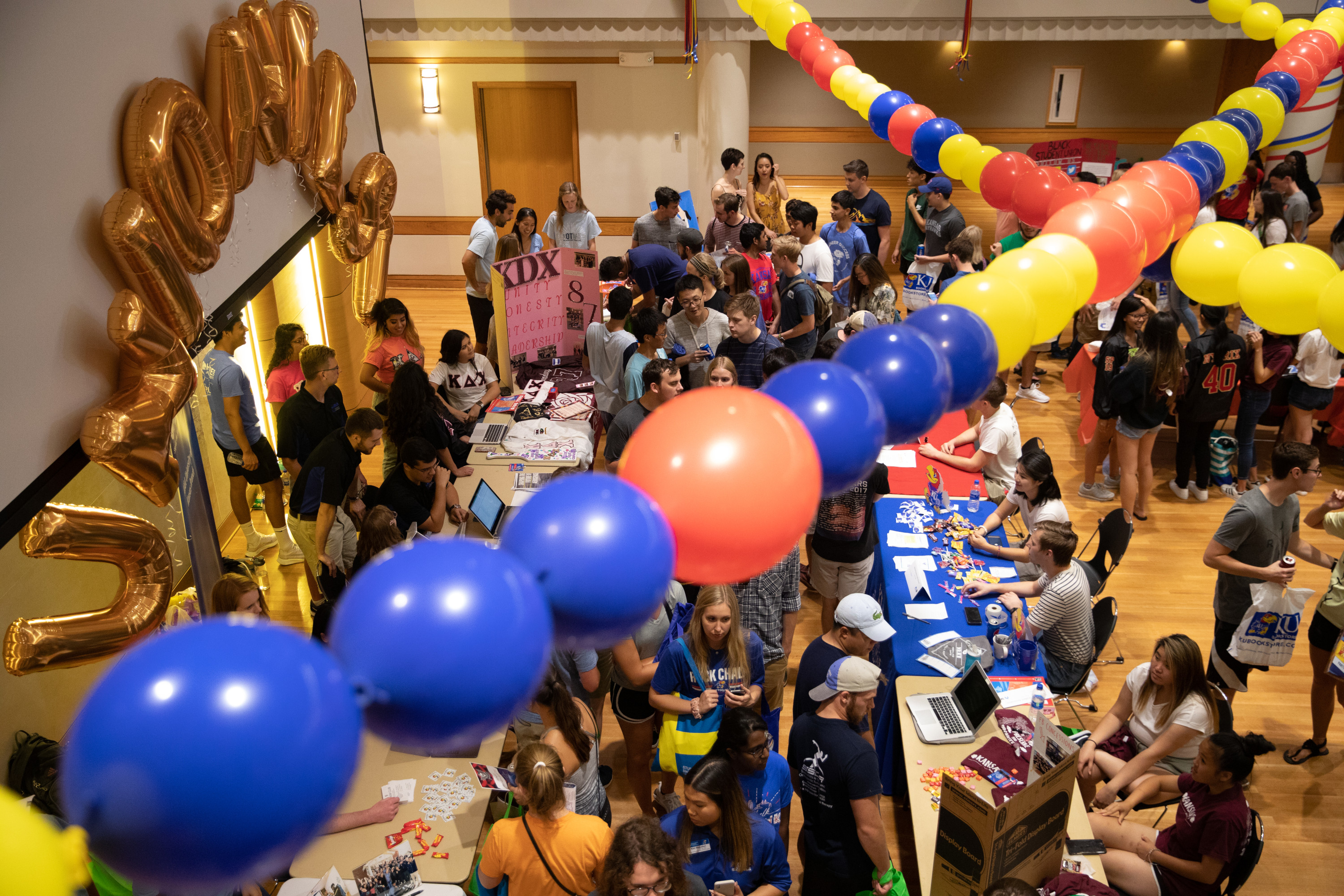 Campus Connections
Winter Welcome is a diverse, cross-disciplinary collaboration between a number of campus resources. Throughout the week, you'll connect with all kinds of offices, organizations, staff, and faculty — all of whom are here to help you excel and succeed in your KU career.
Hilltop Exploration
Consider this your admission to Mount Oread. For first-year Jayhawks, Winter Welcome is a chance to tour the spaces and places that comprise their new campus. For those returning, it's an opportunity for surprises and rediscovery.